Light Volume Rallies Are Vulnerable – Tread Cautiously Ahead of the Fed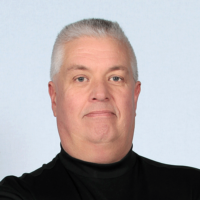 ---
Posted 9:30 AM ET – Yesterday the S&P 500 spent most of the day in negative territory. In the last 30 minutes of trading we saw a spike on heavy volume and the market was able to make a new all-time high. This is a very light volume rally and these gains can quickly be stripped away.
Tomorrow the Fed will release its statement and traders will be looking for hints of tapering. Inflation is a concern and it could put upward pressure on interest rates. Last week the CPI came out hot (.6%) and this morning PPI came in very hot (.8%). Jamie Dimon (J.P. Morgan Chase) believes that inflation will exceed the Fed's expectations. US 10-Year Treasuries broke through horizontal resistance last week, but they are retracing. I will be watching for a failed breakout this week.
Swing traders should remain sidelined. I don't like chasing these light volume rallies and I suggest waiting for the next market pullback to sell out of the money bullish put spreads. Tech stocks have performed well recently, but that could change if interest rates start to creep higher based on the new inflation numbers.
Day traders should trim their size and trade count. Apart from the last 30 minutes of trading yesterday, the action was extremely dull. Look for stocks that have extreme volume spikes and stacked long green candles. Those will be your best momentum plays and various groups are running hot one day and cold the next. If the stock is breaking through technical resistance the move has a much better chance of being sustained. I am setting passive targets and I'm just trying to pick off a handful of nice trades each day. These are the summer doldrums and it should be dead till the Fed.
Support is at SPY $423 and resistance is at the all-time high. I consider this to be a low probability trading environment. Race car drivers do not keep the pedal to the metal during the entire race and I urge you to ease up on your trading now. Don't piss your capital away in this light volume rally.
.
.

---