Market Breakout – The Reaction To CPI Revealed A Strong Bid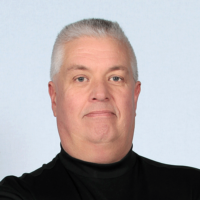 ---
Posted 9:50 AM ET – This morning the market is set to open at a new all-time high. Unlike other gaps up, this one is a little different. The initial reaction to CPI was negative and the market instantly reversed those losses indicating a strong bid. It looks like stocks are poised to move higher today.
This morning we learned that consumer prices rose .6%. That was "hotter" than the .4% that was expected. US 10-Year Treasuries have been moving higher (interest rates have been moving lower) and bond traders seem to agree with the Fed's notion that inflation is transitory.
Initial jobless claims fell below 400,000 for the first time this year (385,000). US economic releases have been strong and activity is on the rise.
The reversal after the "hot" CPI number tells me that the bid is strong. I believe the market will try to grind higher today. Light volume rallies are dangerous because the gains can instantly be erased.
Swing traders should continue to wait for a market pullback. This breakout will test your discipline. It's very difficult to watch the market float higher on light volume and not to participate. When the selling pressure surfaces, it will hit like a tsunami and you will be scrambling to adjust risk if you buy now. The better approach is to wait on the sidelines for market drop. Instead of focusing on current positions, you will be looking for opportunities to buy. When I reference swing traders, I am talking about traders who can't watch the market during the day and who have a 3 to 4 week trade horizon. If you are a very short-term swing trader and you can watch the market during the day, you can quickly adjust.
Date traders should look for opportunities to get long. I don't believe the early "bid check" will last very long. That reversal was very powerful and I believe we are heading higher. We will hit resistance at the high from Wednesday and if we break through it easily the table will be set for a bullish trend day. Don't chase early in the day, make sure that prices are grinding higher. Be careful buying tech stocks. The hot CPI number will keep pressure on bonds and that will keep pressure on tech stocks. This looks like a good market breakout and we could drift higher on incredibly light volume. We are in a news vacuum and that favors the current momentum.
Support is at $320.50 and resistance is at the all-time high.
.
.

---