Don't Chase This Gap Up – Here's How To Trade It!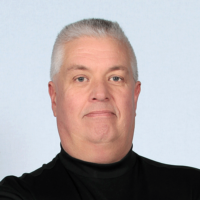 ---
Posted 9:30 AM ET – Yesterday the market staged a nice rebound and we now have a double bottom higher low off of the 50-day moving average for the S&P 500. This retest confirmed support and it is bullish. This morning the S&P 500 is trading higher before the open, but don't chase.
Economic conditions are improving and initial jobless claims fell to their lowest level in a year. European countries are reopening and that also has buyers excited.
Tech stocks led the rally yesterday and they have been badly beaten down. Wall Street has a phrase for this, "the dogs are barking". That means that laggards are catching a bid. If this continues for at least a week, it is a bullish sign. If tech stocks immediately retrace today, is simply a bounce from oversold conditions. I suggest waiting before you take swing trades in tech stocks. When the "dogs are barking" it is usually a sign that we are near a market top. Inflation continues to be a concern and higher interest rates will keep pressure on tech stocks. I will day trade this sector, but I'm not holding any overnight swings yet. I've been referencing brisk sector rotation the last few weeks and this is another example.
Yesterday I did not participate in the early "gap and go" rally. This is the lowest probability set up for day trading and I have learned to patiently wait for a compression or a dip. In the video I posted yesterday I identified a buying climax early in the day and I knew that that pullback would provide an opportunity to buy stocks with relative strength. During that market dip I was able to identify the strongest stocks and I bought them just as the market was preparing to bounce. I am going to be using the same strategy today and it would be very unusual to have consecutive "gap and go" rallies near an all-time high. Buyers are simply not that aggressive and we know that from the light trading volume that we've seen recently.
The issue with buying an opening gap higher is that the "rug" and get pulled out from under you. In my opinion the downside risk is much greater than the upside reward and starting the day off on a sour note will destroy your trading psyche the rest of the day. Be patient and don't chase.
Swing traders should continue to focus on bullish put spreads during market dips. I attempted to enter two new trades yesterday and I was not able to enter them. I've canceled the orders and I will wait for the next opportunity. I have some nice bullish put spreads on and a couple of them will expire today. I still believe that the market will trade in a horizontal range for the next two months and that the all-time high will be preserved. It will take a couple of months for us to be able to determine just how "hot" inflation is and that will keep a lid on the market.
Day traders should be very cautious jumping on this opening gap higher. If you held overnight longs, take profits early in the day. I don't believe the market will be able to move higher until the bid is tested. Once that happens we will know how aggressive buyers are. If I see consecutive long red candles right on the open I will look for a reversal and the gap is likely to be filled. During that process I will be finding stocks with relative strength and I will be ready to buy them when the market finds support. If the market compresses and the gains hold for the first 45 minutes, we are heading higher and I will be looking for stocks that have heavy volume and breakouts on a daily chart. If the market rallies strongly I will wait for the first pullback. Option Stalker searches are helping us find the best stocks on both sides. Sector rotation has been brisk and I plan to take advantage of it today. If tech stocks rally hard on the open they could present excellent shorting opportunities after a strong day yesterday. In general I'm looking for the high and the low to be established in the first 90 minutes of trading and then to stay in the range the rest of the day. Don't chase.
Support is at SPY $411 and $416. Resistance is at the all-time high.
.
.

---