Big Market Drop – Your Patience Is Being Rewarded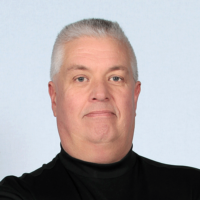 ---
Posted 9:30 AM ET – For the last few weeks I have advised you to focus on day trading and stay on the sidelines if you are a swing trader. We needed to see if the market still had upside after fantastic news and we learned that it was not able to advance. That was a warning sign and it was confirmed when trading volumes started declining. It was difficult to resist the temptation to buy when the market was making a new all-time high, but our patience will be rewarded. This morning the S&P 500 is down 50 points before the open and the NASDAQ 100 is down 2%.
In yesterday's comments I referenced price spikes in commodities. Oil, copper, grains and lumber (just to mention a few) are popping. If this were demand related it would be market friendly, but it's not. Shortages are playing a major factor and supply disruptions have dramatically increased prices. The Fed is expecting higher prices (2.4% inflation), but their estimates could be too conservative. This may be force them to tighten earlier than expected. Tomorrow the CPI will be released and some analysts are expecting a 3.5% rise.
Inflation is the "problem du jour", but there are other concerns as well. The virus is spreading rapidly throughout the world and it will impact global economic activity. Stock valuations are lofty (current P/E of 40 and forward P/E of 23) and perfection is priced in. Right now the backdrop is NOT perfect and Asset Managers are taking profits.
From a technical standpoint it was obvious to me that the rally had run out of gas. The S&P 500 was compressing in a tight trading range and trading volumes were light. Gangbusters earnings, a dovish FOMC statement and robust economic releases did not result in a market breakout.
Bullish speculation has been high and those traders are about to get flushed out.
As I mentioned in yesterday's comments, swing traders should be in cash. Your bullish put spreads should have expired over the last few weeks and I advised you not to take new positions until we get a market dip. Instead of managing losing positions, you will be monitoring stocks and identifying relative strength. Get your lists together and be ready to sell out of the money bullish put spreads. I don't believe this market drop will last more than a week, but time will tell. As you can see this morning, these moves come very quickly.
Day traders need to be patient in the first 30 minutes. If we see consecutive long red candles closing on their low it will be a sign that this will be a bearish trend day. I believe that this is the most likely scenario. Any bounce will provide a shorting opportunity and tech stocks will get hammered. If the market is able to hold the low of the day for the first 30 minutes it will try to fill in some of the overnight gap. When the bounce stalls, look for a bearish 1OP cross after a big spike. That will be a good entry point for shorts. The first day of heavy selling off of an all-time high tends to gain momentum throughout the day. Bullish speculators are forced to adjust positions and that keeps pressure on the market. During the market decline use 1OSI in Option Stalker to identify stocks with strength. You can play those stocks when the market finds support, but set passive targets on the long side. Your best gains will come on the short side today. If you see long red candles stacked consecutively, know that the first bullish cross in 1OP will probably be a bearish divergence.
I hope most of you have been able to resist temptation and that you are safely on the sidelines this morning.
Support is at SPY $400, $403.50 and $410.50.
I will not be posting pre-open market comments Wednesday or Thursday.
.
.

---