Don't Trust The Jobs Number – Here's Why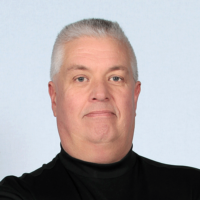 ---
Posted 9:30 AM ET – The market is been trapped in a tight range for the last three weeks after an 8% rally in the month of March. Buyers are still engaged and the gains have held. That is a sign that the bid is still strong. However, the market has not been able to advance on the heels of exceptional earnings/economic releases and that is a sign of profit taking. This morning's jobs report is puzzling and I don't trust the number.
According to the Bureau of Labor Statistics (BLS) 266,000 new jobs were created during the month of April and many analysts were looking for a number closer to 1 million. Weekly initial jobless claims have been declining and this BLS number is contrary to those reports. I don't trust the government's number. ADP processes payrolls for small and medium-size businesses and they have their finger on the pulse of the economy. They know exactly how many checks they cut in the last month. According to ADP 742,000 new jobs were created in the private sector during the month of April. Given that states are reopening I believe that ADP's number is a better reflection of the labor market. ISM manufacturing and ISM services also confirmed robust economic activity this week.
After the release, traders immediately bought bonds. The chance of Fed tightening decreased and interest rates are declining. That has sparked buying in tech stocks.
Earnings season has been spectacular and I have been highlighting that this week. As good as the bottom line growth has been, the S&P 500 is still trading at a forward P/E of 23 and a current P/E of 40.
I'm not ready to chase this rally. Gaps up to a new all-time high have recently been faded. I want to see how the day plays out. In the last two weeks the market has not been able to rally on good news and that tells me that there is profit-taking. If we rally today and make a new all-time closing high I will be prepared to join the move. Last week we saw a similar attempt at a breakout and there was no follow-through buying.
Swing traders should be getting their buying list together. Let's see if the market can breakout today.
Day traders should be ready for volatility today. This number was a surprise and the S&P 500 has been moving briskly before the open. I don't believe that traders trust the number. Yesterday's closing rally in the last 15 minutes of trading was particularly strong and the volume was extremely heavy. If the jobs report was in line I believe we would've seen follow-through buying today, now I'm not so sure. There are buyers and sellers and that is why we have been trapped in a tight range. Look for sector rotation this morning. I believe that tech stocks could be strong and that there will be some rotation out of cyclical stocks based on the early action.
Support is at $416 and $418. Resistance is at the all-time high.
.
.

---