Watch For These Signs of Profit Taking – Start Taking Some Chips Off of the Table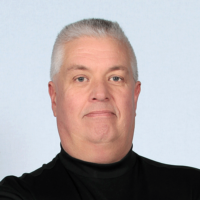 ---
Posted 9:30 AM ET – Yesterday the market closed lower than its open for the first time in 13 days. Using a daily chart you can see the string of green candles. This rally is over-extended, but it can stay that way for a long time. Earnings season is off to a good start and banks are providing a springboard. Optimism runs high into mega tech earnings and those companies will report in two weeks.
Retail sales came in at a very robust 9.8% and initial jobless claims came in at their lowest level in many months (576,000). The economic numbers have been very strong and there is no threat of Fed tightening. This is a "sweet spot".
Yesterday I highlighted warning signs that we need to watch for. The last leg of this rally has come on light volume and that is a sign that the level of conviction is fairly low. The S&P 500 is broken through the upper trend line (connect the highs) and that has typically sparked profit-taking. The market is also riding the upper and of a 20-day Bollinger Band. Option implied volatility (VIX/VXX) does not always spike before the market decline, but if it starts to move higher with the market you should start scaling out of your long positions.
It's important to note that I am not bearish. Simply feel that the chances for a normal pullback will increase if the upward momentum escalates quickly. We have seen a stair-step pattern in the last six months and I believe it will continue.
Swing traders should set a target for SPY ay $420 and place a stop on a closing basis at $410. Your bullish put spreads should be in great shape, try to buy them back for pennies. I would not add to positions at this level. Be patient and wait for the next market dip to reload.
Day traders need to wait for the bid to be confirmed this morning. The market should hit some resistance at the high from Wednesday and gaps higher have typically been faded. If there are consecutive long red candles closing on their low in the first 30 minutes, wait for some of the gap to fill. If the market is able to compress and hold most of the gains be prepared to buy stocks with relative strength. I believe this is the most likely scenario and a good round of earnings will keep buyers engaged. I have been finding nice opportunities on the short side and there is a tremendous amount of sector rotation. Even then this light volume environment, there have been opportunities to day trade on both sides.
Support is at SPY $410 and $411. Resistance is at $414 and $420.
.
.

---