Earnings Season Is Starts Tomorrow – The Market Bid Is Stable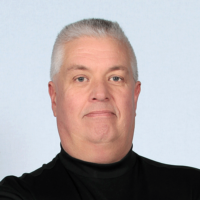 ---
Posted 9:30 AM ET – Yesterday the market was able to hold the gains from last week. News that Johnson & Johnson's vaccine is under review sparked a 15 point drop in the S&P 500 before the open. The market has rebounded from that drop and we are set for a positive open. Not much has changed overnight.
The market backdrop is still bullish, but we can expect profit-taking when the rally gets overextended. The Fed has promised not to tap the brakes until 2024 and economic numbers have been strong. The financial system is flush with cash (M2 money supply is very high) and the savings rate has climbed in the last year resulting in $2 trillion in cash on the sidelines. This money will find its way into the market.
Earnings season will begin and J.P. Morgan Chase, Wells Fargo and Goldman Sachs will report earnings tomorrow before the open. Banks should benefit from higher interest rates and improving labor conditions. I'm not expecting any fireworks from banks, but the reaction should be positive. Buyers tend to be engaged ahead of earnings season and the market bid should remain strong.
Swing traders should not add to bullish put spreads until we have a market dip. Let time decay whittle away at your current bullish but spreads and buy them back for pennies if you can. We are also long SPY and we will raise our stop to $400 on a closing basis. The late day surge Friday and the instant rebound before the open this morning tells me that buyers are still aggressive.
Day traders should wait to see if the market probes for support. Buy early weakness. Tech stocks are particularly strong this morning and we've been able to find some nice short squeezes during the day. Chinese stocks are weak after the government put 30 companies on notice. They have a month to comply or they could face fines like those levied against Alibaba. These should be good shorting candidates today. Yesterday we saw decent opportunities on both sides of the market so be flexible.
Support is at $410 and resistance is at the all-time high and $420.
.
.

---