Quiet Trading Likely Today – Don't Force Day Trades!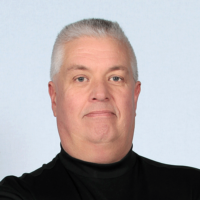 ---
Posted 9:30 AM ET – The market has a full head of steam after making a new all-time high this week. Trading volume has declined the last few days and we can expect price consolidation. Earnings season will start next week and the bid will remain strong. Buyers won't chase, but they will be aggressive on dips.
There wasn't any major news overnight. Overseas markets were mixed and the S&P 500 is a little soft before the open.
The economic numbers have been strong and we are in a "sweet spot" since the Fed has promised not to tighten. Corporate guidance in Q4 was better-than-expected and earnings should be robust. Another quarter of profits will help to normalize lofty valuations. Interest rates have stopped rising and tech stocks are rebounding.
Swing traders are long SPY – place a stop at $395 on a closing basis. Your bullish put spreads that you've been selling should be in great shape. Let time premium decay work its magic and roll those positions (take profits on the short-term bullish put spreads and sell farther out expirations) on the next market dip. The three steps forward, two steps backward pattern should continue and you don't have to chase.
Day traders should wait for support to be established. Your best opportunity will be to buy stocks with relative strength once support is established. Heavy volume and breakouts through technical resistance (trend lines and major moving averages) will produce sustained moves. I am expecting a dull trading day with light volume so you need to stick to these stocks. The range for the day is likely to be established in the first 90 minutes so trim your size and your trade count. If we get a nice little dip in the last hour of trading it could present us with an opportunity for option lottery trades.
Tiny bodied mixed candles in the first hour will warn you that the action will be light. Force trades and you will regret it. I am still bullish, but we are going to take a pause. Support is at $407.20 and resistance is at $408.50 and $410.
.
.

---