Any Market Dip Will Be Brief and Shallow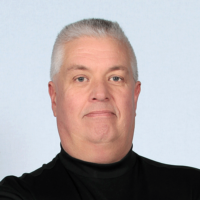 ---
Posted 9:30 AM ET – The S&P 500 has rallied 160 points in the last week and it made a new all-time high. Buyers are fairly aggressive heading into earnings season and it begins next week. Guidance in Q4 was better-than-expected and lofty valuations will start to normalize as profits jump. Economic growth has been strong and the Fed is not going to hike rates until 2024. This is a "sweet spot" and the market should remain strong during the next two weeks.
There wasn't much in the way of incremental news overnight and global markets were flat. After a hearty run the market is likely to pause for another day. The rally that started in November can be characterized as a stair-step pattern (three steps forward, two steps backwards). Valuations are elevated and we can expect profit-taking along the way.
Banks will benefit from higher yields, improving employment conditions and a financial system that is flush with cash. Credit concerns are minimal and financials are the first to report. Interest rates have stabilized so money is rotating back into the tech sector. There is always a lot of optimism ahead of mega cap tech earnings.
ISM manufacturing and ISM services readings were exceptionally strong. ADP and the Unemployment Report came in much better than expected and the job recovery is underway as states reopen. Vaccination rates have reached 4 million per day and this will help to reduce the spread of the virus.
The market has been nervous (rising interest rates) that the Fed will be forced to tighten as the economic rebound gains traction. This afternoon the FOMC Minutes will be released and the Fed's dovish stance will be confirmed… again.
Swing traders are long SPY. Use a stop of SPY $395 on a closing basis. Time decay will whittle away at your bullish put spreads and they should be in good shape after the recent rally. Be patient and wait for the next dip to sell new spreads. The market has gapped higher three times in the last week and some of those gaps are likely to fill. At some point the market will test the breakout and that will be your opportunity to roll positions. There are opportunities to sell bullish put spreads in the tech sector now that bonds have stabilized. Look for stocks that have relative strength vs the QQQ and the SPY. Heavy volume and breakouts through technical resistance are essential elements to watch for. Don't chase, you will have opportunities to get long.
Day traders should wait for support to be confirmed. The market constantly tests the bid before it moves higher. The S&P 500 is down five points before the open and this will give us an opportunity to find stocks with relative strength. A down open in a strong market is my favorite set up for day trading. Two days ago I released a new search for short squeezes and those have presented great day trading opportunities. If the market is flat these stocks will provide you with action. In Option Stalker Custom Alerts mark the Short Squeeze box, Heavy Volume Today and Greater Than Prior Day High. You will get an alert when short squeezes are gaining momentum. The S&P 500 will test the low of the day from Tuesday right away. If that support fails the next support level is $403.40. Resistance is at the all-time high.
I believe that this will be a relatively quiet day. A range will be established in the first 90 minutes and we are likely to stay in it until the FOMC minutes. The reaction to the FOMC Minutes is likely to be a yawner.
.
.

---