Market Breakout Will Have Legs – We Are In the "Sweet Spot"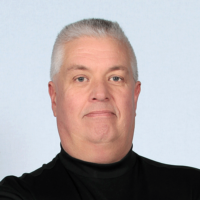 ---
Posted 9:30 AM ET – Last week the S&P 500 made a new all-time high. Strong economic numbers attracted buyers and traders were expecting a good jobs report after ADP posted better-than-expected results. The Unemployment Report was released Friday when the market was closed and it showed that 916,000 jobs were created during the month of March. This morning buyers are in control and the S&P 500 is up 25 points before the open.
We are in a "sweet spot" where strong economic releases will not prompt Fed tightening. Fed officials have confirmed this multiple times and the market is finally able to shrug off rising yields. US 10-Year Treasuries are down a little this morning, but that is not dampened spirits. M2 money supply has gone parabolic and there is an incredible amount of liquidity.
After the open this morning ISM Services will be released. I expect to see a strong number on the heels of last week's ISM manufacturing reading (incredibly strong at 64.7).
States are reopening and vaccinations are happening at a rate of 4 million per day. Stimulus checks are in hand and we can expect robust spending. Savings rates have been extremely high during the last year and there is an estimated $2 trillion in cash sitting on the sidelines.
Earnings season is right around the corner and that typically attracts buyers.
As you can tell from my statements, I am bullish. Swing traders are long SPY and we will use a stop of $395 on a closing basis. That stop is slightly higher than our entry point two weeks ago. You should have been selling out of the money bullish put spreads on strong stocks the last few weeks. The market rally has been choppy and you want to add new positions during market dips. I still believe that the price action will be a stair-step pattern (three steps forwards, two steps backwards). Tech stocks could start to gain favor and there are some opportunities in that beaten down sector.
Day traders should always be cautious when the market is gapping up to a new all-time high. These moves have typically been faded and you should not chase. If the market easily gives back some of the gains in the first half hour, wait patiently for support. That would be a sign that some of the gap will fill. During that market dip, identify stocks with relative strength and have your wish list ready. The market bid could be fairly strong today since we have decent price action overseas and we have beginning of the month fund buying to provide a tailwind. If the market is able to hold the early gains and compress for the first 45 minutes, we are going higher. That compression will also give you an opportunity to find the best stocks and the buying pressure will build.
Support is at the low from Thursday and the close from Thursday. Resistance is at SPY $410.
We should have nice strong price action this week and I believe SPY could reach $420 in April.
.
.

---