New Market High – This Breakout Will Have Legs – Here's Why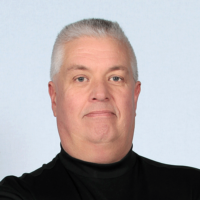 ---
Posted 9:30 AM ET – Yesterday the S&P 500 was within a few ticks of the all-time high and we are going to break out this morning. With another quarter of profits under our belt, valuations will normalize and an economic boom is at our doorstep as states reopen. Savings rates have jumped in the last year and an estimated $2 trillion is sitting in cash. Some of that money will be invested and some of it will be spent. M2 money supply has gone parabolic and there is an incredible amount of liquidity. Look for a nice break out and a sustained rally today.
Yesterday we learned that 517,000 new jobs were created in the private sector during the month of March. Initial jobless claims were a little higher-than-expected this morning, but that is not dampened spirits. The Unemployment Report will be released tomorrow when the market is closed. With the Fed sidelined, we want strong economic numbers. This is a "sweet spot" since we don't have to worry about tightening. Yields are down today and bonds seem to have formed temporary support.
The critical component for the market has been time. We needed another quarter of profits under our belt and earnings season will start in a couple of weeks. Q4 guidance was much better than expected and that should bode well for Q1 earnings. I also expect robust guidance this quarter.
Swing traders are long SPY. We had to take a little heat the last two weeks, but we are back on track. Sell out of the money bullish put spreads on tech stocks with relative strength and heavy volume that are breaking through downward sloping trend lines. Sell the bullish put spreads below technical support and use that as your stop. Bonds are moving higher (yields are falling) and that will spark buying in the sector. We want to take advantage of time premium decay and we want to distance ourselves from the action. Remember that this has been a choppy three steps forward, two steps backwards rally. There are still plenty of headwinds and we can expect a retracement once this leg of the rally stalls.
Day traders should also focus on tech stocks. We have seen heavy rotation in the last three months and I believe that we are going to see some profit-taking in cyclicals and buying in tech. End of month/beginning of the month fund buying will also provide a nice tailwind today. We are making a new all-time high and that will attract buyers. Opening gaps higher to a new relative high have been typically faded. With bonds declining and generally strong overseas markets, I believe this gap will hold. Be patient and try not to chase. I believe we will compress for 20 to 30 minutes after the open. If the gains hold you can start buying strong stocks.
I am quite bullish for the next few weeks. Support is at $395. Resistance is at $398.17 (prior high) and $400.
Happy Easter!
.
.

---