Buy Tech Stocks When This Happens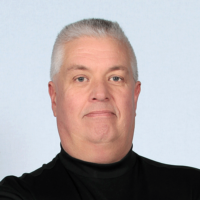 ---
Posted 9:30 AM ET – Last week the market made a new all-time high and it pulled back slightly the last two days of the week. Interest rates seem to have stabilized over the weekend and that is providing a springboard for tech stocks this morning. Earnings season is only a few weeks away and the market bid should grow with each passing week.
Last week the Fed remained steadfast in their loose monetary policy. They will not raise rates in 2023 and they expect some inflation this year due to supply bottlenecks. The US 10-Year Treasuries (TLT) could bounce this week and most technical indicators indicate that they are "oversold". This would spark a rotation into tech and we could see some profit-taking in cyclicals. We will have "Fed speak" this week, but I'm not expecting anything new.
The economic calendar is fairly light. Last week we learned that the Fed has increased its 2021 growth projections to 6.5%.
Vaccinations are ramping up and new Coronavirus cases are decreasing. States are reopening and we could see brisk activity as people resume their normal lifestyles. During the pandemic we saw record savings rates and there should be some pent-up demand. Some of the $1.9 trillion stimulus bill will find its way into stores and some of that money will find its way into the market.
Swing traders should be long SPY. I would also suggest selling out of the money bullish put spreads. If we see a rally in TLT above $138 you can start to sell some out of the money bullish put spreads in tech. As always, make sure to look for relative strength, heavy volume and technical breakouts through downward sloping trend lines. Sell the bullish put spreads below horizontal support and try to keep them inside of three weeks. This will allow you to take advantage of accelerated time premium decay.
Day traders should look for relatively choppy trading. Once the bid has been tested we should see a nice rally today. When the TLT was moving lower during the last month, the market was able to advance. Any reprieve in the bond selloff will be market friendly and the SPY will make a new all-time high. Sector rotation has been brisk and you will see many stocks from the same group or sector in the bullish Option Stalker searches. Stick with those groups and your probability of success will be higher.
Support is at $387.50 and resistance is at $394 and $398.
.
.

---