Market Wants Strong Reassurances From the Fed Today – FOMC At 2 PM ET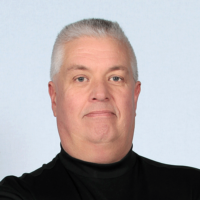 ---
Posted 9:30 AM ET – Today the FOMC statement will be released and it will determine short-term market direction. Traders want some fist pounding on the table from Fed officials stating that they are not going to tighten any time soon. Their dovish stance has been consistent, but the market is constantly looking for reassurance. Bonds have dropped and interest rates are rising as analysts raise their economic growth projections.
Some traders believe that the Fed could start purchasing shorter-term maturities and selling longer-term maturities (operation twist). That would take some of the pressure off of shorter-term maturities and it would be market friendly.
Quadruple witching is Friday and that typically increases market volatility during the week.
Even though the market hasn't moved much, there is a great deal of sector rotation. Yesterday we saw profit taking in cyclical stocks and tech stocks caught a bid for the first time in weeks. This rally can be characterized as a two steps forward, one step backwards process.
Rising interest rates and rich stock valuations are keeping a lid on the rally. The $1.9 trillion stimulus bill and a steady decline in new Coronavirus cases are keeping buyers engaged.
I believe that the market bid is strengthening and we almost have another quarter of profits under our belt. New Coronavirus cases are decreasing at a rapid rate and states are reopening. Economic data points have been solid and they could improve very quickly. The Fed will remain as dovish as it can until a job recovery is well underway. With each passing week I believe we get one step closer to a nice market breakout. Interest rates are still near historic lows and they will not impede economic growth at this level. Inflation has also been relatively tame and inflation-adjusted bonds have an implied inflation rate of 2% (within the Fed's target).
Swing traders bought the SPY yesterday on the open. You can get a little more aggressive with your bullish put spreads after the FOMC statement. Make sure that the reaction is market friendly. If by chance the market drops on the news, be patient and sell bullish put spreads when the selling pressure abates in a few days. I don't believe that we will see a big market decline for the reasons mentioned above. Sell out of the money bullish put spreads on stocks with relative strength and heavy volume that are breaking through technical resistance or that have strong upward trend lines. This options trading strategy will allow us to distance ourselves from the action while the market gathers its strength. Time decay will constantly be working in our favor.
Day traders should limit their activity to the first three hours. After that the price action will dry up and we will be "dead till the Fed". Wait for the volatility to settle down and for a clear direction. Recent FOMC statements have not had much of a market impact, but this one might. Interest rates have been climbing higher so the comments will be scrutinized. Down opens are my favorite set up and I plan to watch for relative strength on the dip this morning. Wait for market support and by stocks with relative strength and heavy volume. Keep your activity light before the Fed statement.
Support is at $395 and $392. Resistance is at $398 and $400.
HAPPY ST. PATRICK'S DAY
.
.

---