Buy SPY – This Market Breakout Looks Good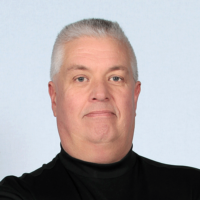 ---
Posted 9:30 AM ET – PRE-OPEN MARKET COMMENTS TUESDAY – Yesterday the market tested support and the bounce was very telling. Stocks quickly found a bid and the price action was extremely tight indicating strength. The S&P 500 made a new all-time closing high and this breakout looks legitimate. Swing traders can buy the SPY on the open today.
I have to keep my comments fairly brief this morning. The FOMC statement tomorrow should be dovish and it should take some of the selling pressure off of bonds. Any hint of tightening will send US treasuries lower. The Fed wants to maintain loose monetary policy until employment conditions improve considerably.
Senators are considering tax hikes on an individual and corporate level. They want to fund an infrastructure bill. The concern is that higher taxes will squash corporate investment and reduce consumer spending. Investors are also concerned that the money will be squandered.
Higher interest rates and higher taxes will keep pressure on the market, but this breakout looks like it will have legs. The Coronavirus cases are decreasing and the economy is ready to reopen.
Swing traders should buy the SPY on the open. You can also get a little more aggressive with selling out of the money bullish put spreads. I wanted to see how well the market held the bid after the stimulus bill was passed and now I know that buyers are still engaged.
Day traders should look for opportunities to buy relative strength. The market is opening flat so you can start shopping on the open. Expect slow trading ahead of the FOMC Wednesday.
Support is at the low from Monday and resistance is at SPY $400.
.
.

---