Can The Market Hold the Gains Now That Stimulus Bill Has Been Passed?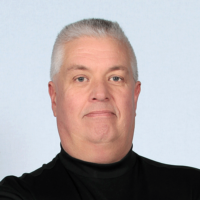 ---
Posted 9:30 AM ET – Last week the S&P 500 rebounded after testing the 50-day moving average. The $1.9 trillion stimulus bill excited buyers and we will see if that enthusiasm lasts. The market is trying to make a new all-time high and traders will be watching for any change in the Fed's rhetoric Wednesday.
Many analysts raised economic forecasts last week and Morgan Stanley believes that growth could reach levels that we were at a year ago in a matter of weeks. Bond yields are reflecting that opinion and they continue to rise. US 10-Year Treasuries made a new one-year low last week.
China's industrial output increased 35.1% year-over-year for the first two months and that was better than expected. China's retail sales increased 33.8% year-over-year for the first two months and that was slightly better than expectations as well. China's economy opened more than eight months ago and they will be the first to recover. Their stock market has pulled back 15% from the all-time high (correction territory) and that drop signals that stocks remain a little overheated.
Domestic equities are "rich" by historic standards. Time will normalize valuations as profits grow during the economic rebound. Asset Managers are mixed on how long this process will take and that is why we are seeing market volatility. Buyers and sellers are paired off.
Jerome Powell did not provide the reassurances of a low interest rate environment that traders were looking for when he was interviewed 10 days ago. Bonds sold off as a result and this Wednesday we will see if the tone has changed.
Swing traders should sell out of the money bullish put spreads on strong stocks that are breaking through technical resistance on heavy volume. Look for relative strength and sell those bullish put spreads below technical support. The strategy will give you some cushion while the market volatility remains elevated and you will be able to take advantage of accelerated time premium decay. If the market is able to tread water for the next week I will become slightly more bullish. I want to make sure that stocks are able to stand on their own 2 feet now that the stimulus bill has been passed. That event kept short-sellers and profit takers at bay the last few weeks.
Day traders should focus on the long side. I'm seeing much better price movement for stocks that are moving higher and the moves are more sustained. Take profits along the way and reload on dips. The S&P 500 was up more than 20 points overnight and most of those gains have evaporated.
Support is at $391 and resistance is at the high from Friday.
.
.

---