Market Is Turning Bearish – Short If the SPY Closes Below This Critical Support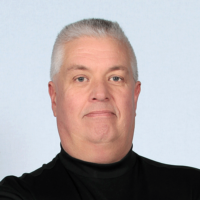 ---
Posted 9:30 AM ET – The S&P 500 price action has been soft the last two weeks and I believe that support at the 50-day moving average is going to fail. Buyers are more passive and sellers are more aggressive. We have been testing major technical support with greater frequency and the bounces are shorter in duration. That is a sign that the selling pressure is increasing.
US Treasury 10-Year Notes have been in a steady decline and I suspected a capitulation low last week. If that were true we would have seen a sharp rebound by now and instead bonds have continued to drift lower. Yesterday we had four "bond friendly" pieces of information (weaker ADP, lower PMI's, soft ISM services and a build in oil inventories) and bonds barely reacted. If bonds were heading higher and if last week's low was a capitulation we would've seen a nice rally.
As long as interest rates are moving higher tech stocks will be pressured. The NASDAQ 100 is below the 50-day moving average and the 100-day moving average is within striking distance. QQQ has been leading index and I believe that it is warning us that the market is vulnerable to profit taking.
The Senate will vote on the stimulus bill this weekend and that should temporarily keep a bid to the market. I feel that a stimulus bill is already priced in and given the recent market action it could be a "sell the news" event.
One justification for higher interest rates is inflation. However, the TIPS bonds have an implied inflation rate of 2% so I don't believe this is the reason for the decline in bonds. Fed officials have pounded their fists on the table stating that they will not tighten until labor markets improve. I don't believe that Jerome Powell's interview with the Wall Street Journal will have much of a market impact today.
Swing traders should buy back bullish put spreads in the tech sector. Take advantage of the opportunity this morning and evaluate all of your spreads that are weak relative to the market and that have broken technical support. I believe that once the SPY closes below the 50-day MA it will try to test the 100-day moving average. There is nothing horrific that tells me that this market decline will be anything more than a typical correction. New Coronavirus cases are declining at a steady rate and states are starting to reopen their economies. We will go to the sidelines and wait for a better entry point for bullish positions.
Day traders should be very cautious on the open today. The selling pressure has been heavier than we've seen in months and Asian markets were down 2% overnight. I believe that the early bounce this morning will be an opportunity to short. Tech stocks are the most vulnerable. We've seen nice two-sided action during the day and you can trade either side. Heavy Buying/Heavy Selling and Relative Strength 30/Relative Weak 30 will be your best Option Stalker searches right out of the gate. Use the SPY 50-day MA as your guide. If we are above it, favor the long side. If we are below it, favor the short side. A close below that key support level would prompt me to carry a few overnight short positions. If the market is trading above the high of the day after two hours, favor the long side. If the market is trading below the low of the day after two hours, favor the short side.
.
.

---