Bad News Is Good News – ADP Miss Means the Fed Will Not Tighten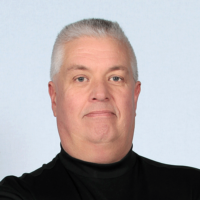 ---
Posted 9:30 AM ET – The price action for the S&P 500 remains volatile within an upward sloping trading channel that started in November. Excitement over a $1.9 trillion stimulus bill has waned and many analysts are worried that our national debt will spike and that we won't have anything in the way of economic growth to show for it. Interest rates have held the recent gains and the bounce in bonds that we were looking for has not yet materialized. The S&P 500 was poised for nice gains before the open and a lighter than expected ADP report has sparked selling.
This morning ADP reported that 117,000 new jobs were created in the private sector during the month of February. Analysts were expecting a gain of 177,000 and the employment rebound isn't happening as quickly as some had hoped. I believe that this could be a "bad news is good news" number. This means that the Fed will remain steadfast in their loose monetary policy and that fears of an overheated economic rebound were exaggerated.
States are just starting to reopen and that will create many new jobs in the next few months. New Coronavirus cases are declining rapidly and President Biden believes that there will be enough vaccines for every adult in the US by the end of May.
Germany is considering plans to reopen their economy and European PMIs came in at 48.8 versus 44.7 in January. China's PMI's were in line with expectations and the PBOC is considering a reduction in bank reserve requirements (easing). Global markets have been trading higher.
Swing traders should continue to focus on selling out of the money bullish put spreads as long as the 50-day moving average on the S&P 500 is preserved. This strategy will allow you to distance yourself from the action and to take advantage of accelerated time premium decay. The market is poised to stay in this gradually sloping upward channel for a few months and that pattern is sustainable. I don't believe we will see any big drops or rallies during that time since profits need time to catch up to valuations. Focus on stocks that have heavy volume, relative strength and technical breakouts. Sell your bullish put spreads below technical support.
Day traders can expect lots of intraday price movement. If you're only trading from the long side, be patient and wait for dips. Make sure to take profits along the way because those gains could easily be wiped away when the market drops. Use a hit-and-run strategy and set passive targets. I believe that the dip this morning is an overreaction to one data point. As I mentioned in my comments, bad news is good news and this should take some pressure off of the decline in bonds. The market was poised for a higher open and I believe that buyers will resurface. Look for relative strength early in the morning and buy those stocks on market support. You might NOT have to wait very long this morning and there could be an opportunity right on the opening bell.
Support is at SPY $385.80 and $378. Resistance is at$389.50 and $391.
.
.

---