Watch This Critical Support Level – Market Will Drop If We Close Below It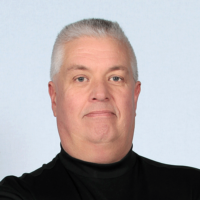 ---
Posted 9:30 AM ET – The market has been bumping its head up against resistance for the last two weeks and we are testing support this morning. If SPY $385.80 fails today we are likely to see a drop to the 50-day moving average. Bond yields are spiking and that is putting pressure on tech stocks. Given the recent price action the market won't be able to stage a sustained rally until the downside is tested and support is confirmed.
I am not overly bearish, but I believe that we will see selling pressure today. Overnight the S&P 500 staged a very orderly decline of 50 points before finding support. That type of persistent selling pressure won't just go away. I believe that the market will try to rally early this morning and that the selling pressure will build immediately.
Technical support at SPY $385.80 will fail on the open. That was the breakout a few weeks ago and the breach below it almost guarantees that we will test the 50-day moving average which is also the lower end of the trading channel. We have bullish put spreads on tech stocks that are taking heat and we will leg out of those positions. This poses additional risk and I only attempt legging out when I feel I have market weakness and relative weakness in the underlying stock at the same time. We will buy back our short put position and we will attempt to sell our long put position at the same price today. We are also trying to exit of our 3 call positions as well.
The upside breakout I was forecasting needed swift action from politicians and I felt that the stimulus bill would quickly get passed with Democrats controlling the White House and Congress. I was wrong and I will pay the price.
I still don't believe that this drop will materialize into a large market decline. Interest rates are moving higher, but the Fed has been steadfast in their rhetoric. They will not raise rates until the employment outlook improves dramatically. Yields are still far below levels that would impede economic growth.
As a trader, I have to trade what is in front of me, not what I feel. The technicals tell me that I need to adjust my positions and I need to take losses.
Swing traders should have sold SPY yesterday on the open per the instructions I posted. You should try to adjust your call positions and your bullish put spreads. If you are weighted in cyclical stocks you may not have to do much. On the other hand, if you are heavily weighted in tech stocks, you will need to reel in some of those trades. My goal is to get to the sidelines during the next few days when the market is testing the lower end of the trading channel.
Day traders should look for opportunities on the short side today. The overnight price action tells me that trouble lies ahead. Tech stocks will be hit hard. The best case scenario is an early bounce that fades quickly. Look for high-flying tech stocks that have broken upward sloping trend lines and horizontal support. Relative weakness and heavy volume are also key characteristics. The selling pressure we saw late yesterday was very steady and we won't get a sustained rally until the downside has been tested. This might take a few days and you might consider carrying some of your shorts overnight if they close on the low of the day.
Losses are tough to take. Don't be swayed by your emotions, just do what the technicals tell you. If the stock is weak relative to the market and if it is breaking technical support – take your losses.
Support is at SPY $385.80 and $378.50. Resistances at $387 and $389.50.
.
.

---