S&P 500 Is Within Striking Distance of 4000 – Be Patient On the Open Today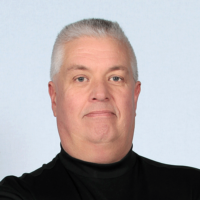 ---
Posted 9:30 AM ET – The S&P 500 has staged an impressive rally from its February low. Stocks don't move in a straight line higher and that rally needed to consolidate. Last week we saw profit-taking after a gap up to a new all-time high. The drop Tuesday was fast and furious and took the rest of the week to recover. That price action tells us that buyers are still in control and the market is poised for its next leg higher.
The S&P 500 is up 13 points before the open. From the last hour of trading on Friday it has rallied 35 points and I believe we will see some profit-taking in the first hour this morning. Be very patient and don't chase. Once support has been established there will be an opportunity to buy and you will have a much better entry point.
President Trump was acquitted and now Democrats can focus on the stimulus bill. Last week Nancy Pelosi said that she wants the bill passed before the end of the month. That means that they need to move forward quickly. Treasury Secretary Yellen wants to "go big" and the Fed has no plans to tighten even if inflation targets are exceeded. This is a particularly bullish backdrop given that the economic news has been solid recently.
All of this money has to go somewhere and it is likely to find its way into the stock market. Last May a $6 trillion bill was approved and another $900 billion was approved in December. If this new bill passes we will have seen $9 trillion in liquidity in the last nine months. These numbers are simply mind-boggling ($9,000,000,000,000). There doesn't seem to be any concern over our national debt which will eclipse $30 trillion.
New Coronavirus cases are declining and albeit at a slower pace than hoped, vaccinations are well underway.
Swing traders should be long calls and short bullish put spreads. I've been advising you to scale into positions for the last two of weeks and my first target is SPY $400. I believe that we could easily get to $405 and a buying climax is possible given the backdrop. We don't need to take profits until we see a melt up.
Gaps up to new highs are the worst possible opening for day traders. I believe that the big jump since the last hour of trading Friday will prompt some profit-taking this morning. The 1OP indicator spiked Friday. Be very patient and wait for that dip. If the gains hold and the market compresses during the first hour, that would also be acceptable. Wait for a breakout through the high of the day if we start with a compression like this we will see a bullish divergence with 1OP. Search for stocks with relative strength and heavy volume early in the day. You know the Option Stalker searches to use. Be ready to get long once the bid has been tested.
Support is at SPY $391.60 and $392.70. Resistance is at SPY $400.
.
.

---