Market Melt-up Very Possible – Here Is My Target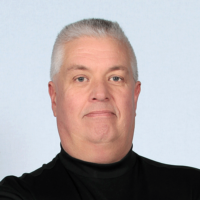 ---
Posted 9:30 AM ET – The S&P 500 is making a new all-time high this morning and we can expect higher prices for at least a few weeks. SPY $400 seems very likely.
I am going to keep my market comments brief this morning.
Over 60% of the S&P 500 companies have reported. Earnings are up 1.7% and revenues are up 2.7% year over year and that is amazing given the economic drag created by the virus.
The economic data last week was excellent (ISM Manufacturing, ISM Services and ADP). The Fed has no plans to tighten until 2023 so this is one time when good news is really good. There is "Fed Speak" today at 2:00 PM ET.
Democrats control the White House and Congress and a big stimulus bill is likely.
Swing traders should be adding to positions fairly aggressively. Last week I bought calls for the first time in months. I also instructed you to buy the SPY last Thursday and you should have a full position. This week I am looking for new trades daily and I want to increase our exposure.
Day traders should expect some bid checks during the day. After a big run last week we could see some resistance. Opening gaps to a new high have typically been a fade so make sure that we have market support before you buy this morning. Yesterday we saw two-sided price action so expect a choppy move higher. Heavy Buying, Relative Strength 30 and Bull Run are your go to searches in Option Stalker. Find relative strength and wait for the market to find support. If your stocks close near the high of the day, consider carrying some positions overnight and take gains on the open the next day.
The upward momentum is strong. Support is at SPY $389.40 and resistance is at $400. I believe we could even see a run to SPY $405.
.
.

---