Fund Buying Will Help the Market Today – Expect Increased Volatility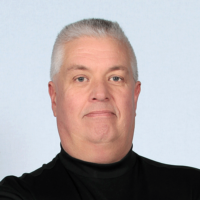 ---
Posted 9:30 AM ET – Last week the S&P 500 broke the upward sloping trend line that began in November and it closed below the 50 day moving average. The decline happened on record volume and much of that was sparked by short squeezes. Earnings season will climax this week and we will get a round of key economic releases. Expect increased volatility as buyers and sellers pair off.
This morning the S&P 500 is up 33 points before the open. This bounce will put it back above the keep support levels I referenced and we will see if the appetite for stocks is strong as Google and Amazon prepare to announce earnings.
As of Friday 82% of the S&P 500 companies that have reported had positive earnings surprises and 76% have reported positive revenue surprises. The average earnings decline has been 2.3% year-over-year. The Q4 earnings decline was 9.3% on average. For Q1, 11 S&P 500 companies have issued negative guidance and 20 S&P 500 companies have issued positive guidance. On the surface these numbers appear to be improving. However, realize that earnings season is front and loaded and the strongest companies report early. MSFT, TSLA, AAPL and FB releases did little to excite buyers last week. The S&P 500 is trading at a forward P/E of 21.8 and the five-year average is 17.6 (10-year average is 15.8). Stocks are expensive by historical standards.
ISM manufacturing will be posted 30 minutes after the open. Later this week ISM services, ADP and the Unemployment Report will be released. Soft numbers are expected as the Coronavirus has forced states to shut down.
Official PMI's out of China were a little light and that can be attributed to a rise in Coronavirus cases. The PMIs were flat month-over-month, but they were still in expansion territory.
Democrats control Congress and the White House and they will push through a stimulus bill with or without Republicans. President Biden's $1.9 trillion stimulus bill is likely to be trimmed, but anything north of $1 trillion is still an incredible amount of money. Realize that $900 billion was already approved in December. The market loves easy money and this liquidity injection will keep buyers engaged.
Swing traders should wait patiently. Last week we saw how quickly prices can deteriorate. The low-end of the trading channel was breached and I suspect that we will see another wave of selling in the next two weeks. We will wait patiently for clarity after narrowly escaping losses on our bullish put spreads. Increased market volatility tells us that this is a time to watch from the sidelines. If the S&P 500 drops to the 100-day moving average option implied volatilities will spike and we will be handsomely rewarded for selling out of the money bullish put spreads. This will give our trades more cushion on our trades and we will wait to see if we get a drop to that level. If we don't get that decline, we will be one step closer to a stimulus bill and we will also have greater confidence that buyers are still in control.
Day traders should let the early action unfold. I still prefer to trade from the long side and I will be looking for relative strength early in the day. Beginning of the month fund buying will help the market regain his footing. As long as we are above the upward sloping trend line on a daily chart and as long as we are above the 50-day moving average we should see a grind higher. If the market makes a new low after two hours of trading, stick with the short side and expect a close below Friday's low. We are in a nine month bull market rally and we have rarely seen consecutive days where the market has dropped. I believe that sellers will be relatively passive today and the market is likely to rest at this level. By the end of the week we will start to move again in one direction or the other. The intraday ranges have been excellent for day trading.
Support is at the low from Friday and at SPY $372. Resistance is at SPY $377.
.
.

---