Global Flash PMIs Strong. This News Will Attract Buyers and the Bid Will Strengthen. Buy Some Calls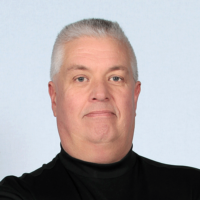 ---
This week, the market probed for support. We have been in a news vacuum and dismal retail earnings releases weighed on the market. The FOMC minutes did not provide much clarity and stocks sold off yesterday. There aren't any major news releases between now and Labor Day so the news today should attract buyers.
Global flash PMI's were much better than expected. China's number ticked into positive territory for the first time in many months. The EU hit 51.7 and that is the best reading since June 2011. We hit 53.9 and that is the highest reading since March. These numbers come on the heels of better-than-expected economic releases in July. This is the second good data point and activity appears to be rebounding. If traders feel this is the start of a trend, it could pave the way for a nice year-end rally.
Corporations are running lean and mean after major cost-cutting. Any uptick in demand will go straight to the bottom line. Cash flows are at record levels and companies are using their money to buy back shares. This is a very powerful macro condition and the market will stomach higher interest rates as long as economic activity continues to improve.
The Fed is likely to taper in September. I believe the first move will be negligible. Even if they reduce bond purchases, their monetary policy is still accommodative. They plan to carry a huge balance sheet for many years.
You will hear rumblings about the debt ceiling, the sales tax hike in Japan, seasonal market weakness and poor year-over-year earnings growth. Politicians will kick the can down the road and these issues are simply side notes. They will easily be resolved if global economic conditions are improving.
The market broke key horizontal support at SPY $167. That was the breakout in June and traders that bought that breakout got flushed out this week. The market might test the 100-Day MA (SPY $163) during these light volume conditions, but the move will be very brief.
Today's news will strengthen the bid. Asset Managers won't chase stocks at an all-time high, but they will buy dips. They do not want to miss the start of a year-end rally and they will start nibbling as soon as volume comes back after Labor Day.
As I mentioned earlier, we are still in news vacuum. Option buyers will be fighting time decay for the next 10 days.
I am day trading from the long side and that is the majority of my activity. I am buying a few calls because I believe today's news will result in a rally that lasts a few days. I want to keep my size small and I will gradually increase my call position after Labor Day.
Error on the side of caution and know that you can buy this dip for a small bounce. Ideally, between now and the end of September we will see a nice selloff that results in a capitulation low. If I see that, I will get much more aggressive. Given today's news, we might not see heavy selling and we might have to add on strength.
Buy a few calls today, keep your size small.
.
.

---