Profit Takers Are More Aggressive Than Buyers. Wait For the Flash PMIs. Market Reaction Critical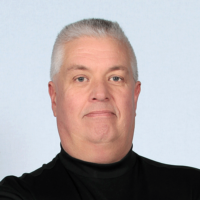 ---
Last week, the market showed signs of strain. For the first time in many months, we saw selling and follow-through. Profit takers are more aggressive than buyers and it appears that the short term top has formed.
The economic releases in April have been soft. ADP, the Unemployment Report, ISM manufacturing, ISM services, initial claims, housing starts, Empire Manufacturing, the Beige Book and the Philly Fed all disappointed. This week, flash PMI's, durable goods orders, initial jobless claims and GDP will be released. Traders are willing to give the recent "soft patch" free pass because we had a similar trough in April 2012, but I believe we have enough information to say that conditions are deteriorating.
The sequester will start kicking in during the next few weeks. The FAA announced that it is going to furlough air traffic controllers. Spending cuts will reduce domestic economic growth.
China's flash PMI will be very important. A week ago they posted industrial production, retail sales and GDP. All of these releases missed and Chinese officials said that they are satisfied with current growth levels (no stimulus needed). If the flash PMI comes in soft on Wednesday, the market will decline. China's stock market is already below the 200-day moving average and it is the global growth engine.
Earnings season has been in line with expectations. Revenues are flat, margins are healthy and cash flows are hitting record levels. Caterpillar missed and lower guidance. The stock bounced on the news and this could be a sign that the lows are in. Perhaps we will see similar when Apple posts Tuesday.
Earnings are not the problem. If the macro backdrop was stable, stocks would continue to grind higher. Stocks are still attractive relative to other investments.
Asset Managers will not chase stocks near all-time high when economic conditions appear to be fragile. They will wait for evidence.
The bid has weakened and profit takers are more aggressive than buyers. The decline last week did not instantly rebound. Instead, the selling continued and the market made a new relative low. The rally this morning was squashed before it gained traction and that is another bearish sign.
We need information. If the economic releases are weak and the market breaks SPY $155, we will quickly test SPY $153. If that support fails easily, I will start taking bearish positions. If the news is benign, we might have one more push higher.
I will day trade the next two days and we will see how this plays out. Transitioning markets are VERY tricky and I plan to lay low for a few days.
.
.

---