Earnings Jitters This Week. Bid Will Strengthen In the Next Few Days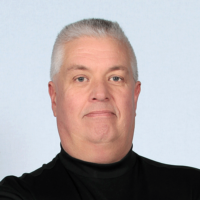 ---
Stocks opened slightly lower this week. The SPY made a new five-year high last week and the path of least resistance is up.
China's economic releases were very strong last week. It is the global growth engine and it is fueling optimism. The new leadership will keep its foot on the gas pedal and strength in Asia will offset weakness in Europe.
European credit concerns have subsided. The EU agreed to form a centralized banking authority and PIIGS bond auctions have gone well. This potential crisis pressured stocks last year and the dark cloud has temporarily parted.
Domestic economic releases have been decent. Last week, initial jobless claims dropped 37,000. The December jobs report showed improvement and activity is stable. The calendar is light this week and earnings will be in focus.
Banks posted solid results last week and the financial sector will provide a strong foundation for the market. GE exceeded estimates and DuPont posted good numbers this morning. Cyclical stocks are likely to move higher.
Google, IBM, Norfolk Southern and Texas Instruments will release after the close. The results will be mixed and the reaction will be a little soft. Tomorrow before the open, Abbott, Baxter, Coach, General Dynamics, McDonald's, United Technologies and Well Point will post results. Consumer stocks (COH, MCD) will be weak and healthcare (ABT, BAX, WLP) will be good. This "mixed bag" theme will continue.
This is a very busy earnings week. Asset Managers will not commit until they get a good feel for profits. With every passing day, the bid will grow.
We should see some jitters this week. Stocks are making a five-year high and some consolidation would be typical. Earnings and revenues will be flat and they will not generate an explosive move higher.
Bond yields are at historic lows and stocks are attractively valued. Balance sheets and cash flows are strong. Asset Managers will gradually rotate out of bonds and into equities.
The GOP is rumored to have a new tactic. The Senate has not passed a budget in three years. Republicans will extend the debt ceiling for a couple of months to give them time. This will be a market friendly event because the can will get kicked down the road.
If the Senate does not draft a budget, Republicans will be able to blame Democrats for a possible default. If the Senate does draft a budget, any future economic/deficit blame will fall squarely on the Democrats. This seems like a logical tactic and I believe it will happen.
Stocks will chop around this week and we could see a small pullback. Any decline is a buying opportunity.
I started buying calls last Thursday and I have a small position. I will continue to add this week. In particular, I am looking for stocks that posted strong earnings and generated a negative reaction. If the stock finds support at the long-term uptrend, I will buy calls. I like the financial sector, healthcare and industrials.
Be prudent and look for opportunities to buy calls. Don't chase and expect to take a little heat. Once the momentum gains traction, stocks will move quickly. The biggest catalyst at this juncture would be a short-term debt ceiling extension.
Look for early selling and late day buying this week.
.
.

---