Daily Market Analysis
Review our intraday commentary to learn how we interpret price action and build a market narrative.
Drag the blue slider to reveal the day's price action. Dots on the timeline represent comments and can be clicked. View the table below for all market-related comments and annotated charts (including those from after hours).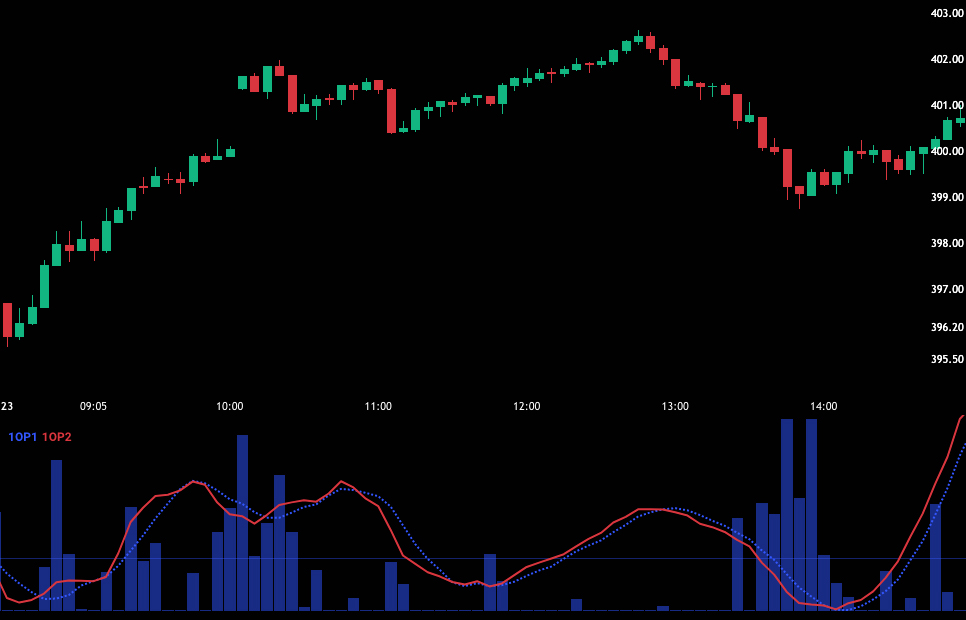 All Comments
Click to expand content and reposition slider.
09:24:22




Pete

Good morning. MSFT and TSLA earnings this week along with a bunch of other major stocks. AAPL, AMZN, GOOG and META next week along with the FOMC statement (2/1) Economic releases include GDP. This is the advanced reading (first attempt)...

09:24:41




Pete

CLICK HERE TO WATCH THE VIDEO

09:39:08




Pete

Final note on trendlines: I am satisfied with my trendlines. They are incredible, but there is always room for improvement (filtering candidates) and perhaps that will come to me in the next few weeks. I am always cautious not to...

10:55:40




Pete

Really nice rally. Good volume and testing 1/18 high. Small resistance level here. 1OP getting a little extended. For new longs, best to let some bearish cycle run. If we stay tight to the hod, the next bullish cross will...

12:36:22




Pete

SPY staying close to hod even with bearish 1OP cross. Volume decent. Let the cycle complete. This looks fairly bullish. There is going to be resistance above the hod at that trendline. I don't know that we have enough punch...

13:49:58




Pete

Got my D1 SPY alert

16:05:20




Pete

Nice trading everyone. 1OP spot on and pretty easy to read the last two days.