This post was originally written for r/RealDayTrading Apr 5, 2021
I like the market breakout and I believe it will continue. The SPY has been a stair-step pattern and I am expecting dips along the way. My market opinion drives my options trading strategy and that is why I prefer to sell out of the money, bullish put spreads.
I found the stock using this scan.
The stock has liquid options
The stock was in compression on a daily basis and it broke out
The stock is strong relative to the SPY on a daily basis
The stock has rallied into earnings more than 75% of the time in the last 3 years once it gets inside the two-week window (Pre-Earn Bull variable)
The stock has a buy signal on a daily basis
The stock closed above the prior day's high
The stock is above all of the major moving averages.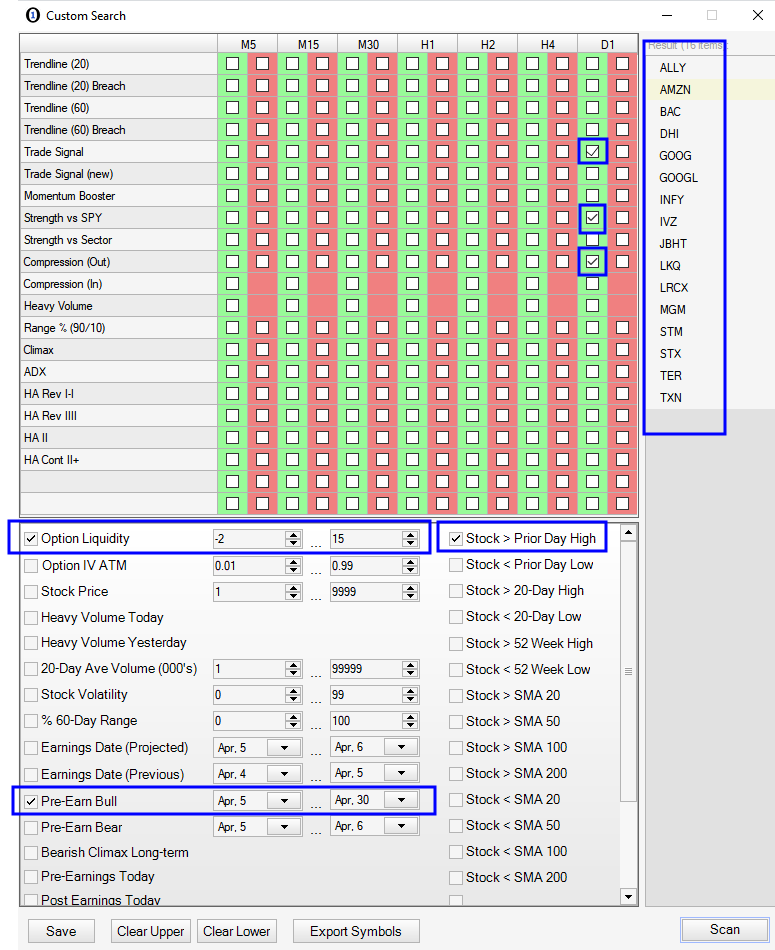 AMZN has a great-looking chart. It has not charged higher so it still has room to run. It is above a Cup & Handle formation and it has broken above the downward sloping trendline. Today it opened above the 50-day and the 100-day MAs and it has not given any of the gains back. It reports earnings on 4/29/21.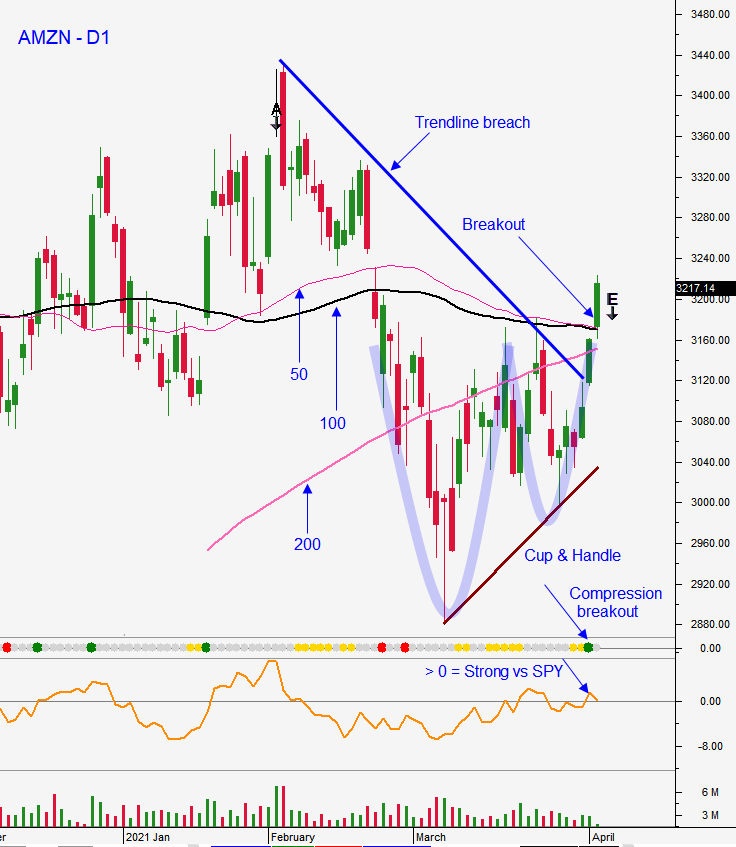 I am selling the Apr (23) $3060/3055 bullish put spread for a credit of $1.00. I will need a small pullback in the stock to get filled. Those options expire before the earnings announcement. When I am short premium I always make sure that the options expire before the earnings release. This spread is more than two standard deviations out of the money. Retailers in general are strong now that the stimulus checks have been issued. If the stock closes below $3060 I will buy the spread back. I have to put up the difference in the strike prices less the credit received in the margin ($5 – $1 = $4). If the spread expires worthless I will make a 25% return in three weeks ($1/$4 – 25%).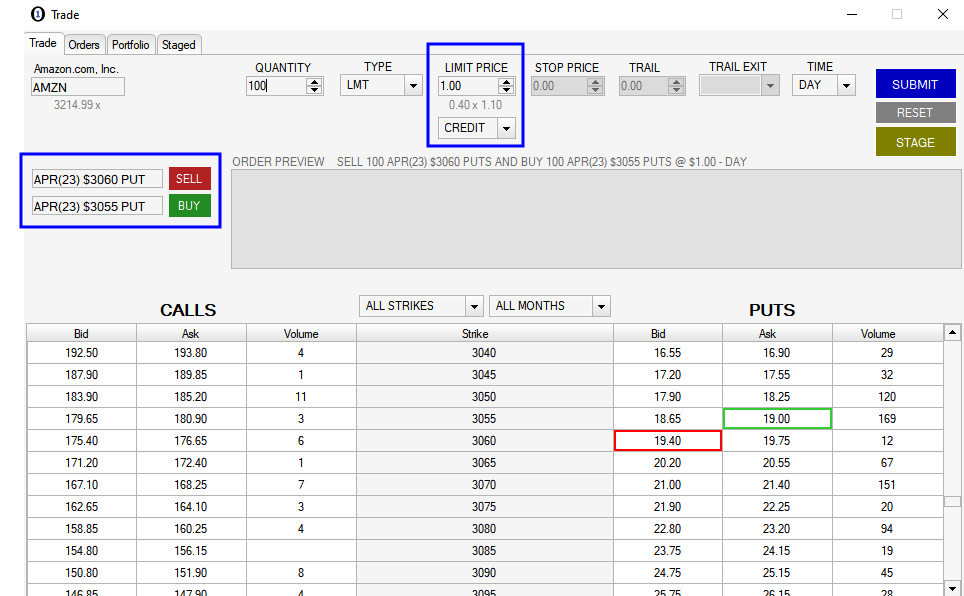 I am doing this trade because it fits my risk/reward profile. Are there a thousand ways to skin this cat? Yes. This is what works for me. I like the market and I like the stock. If you get these two pieces of the puzzle right (the market and the stock) you can trade almost any strategy and chances are you will make money. Trade well.
Top